MANAGEMENT
As a minority institution, Stella Maris College has its own Management Committee comprising the Vice President of the FMM, the Secretary of the College, the Principal, two religious staff and the Bursar.
The Management Committee is a planning and policy making body which meets periodically to plan policies relating to admissions, academic programmes, recruitment of staff and infrastructure development. The Committee also reviews and evaluates the academic progress, administrative processes and all matters related to co-curricular, extra-curricular and extension activities of the College.
The statutory bodies of the College are the Governing Body, the Academic Council, the Boards of Studies and the Finance Committee.
ADMINISTRATION

Dr.Sr. Rosy Joseph fmm
The Principal is the academic head, responsible for the development of the College as a Catholic institution of higher education. She works in close collaboration with all the constituencies of the College to ensure that the College builds on its tradition of excellence in education and fosters the holistic development of its students.

Sr. Judith Anita Gonsalvez
The Secretary is the administrative head of the College and acts on behalf of the Management Committee. She is responsible for all the sections of the College Office. She also liaisons with the Office of the Director of Collegiate Education and represents the College in all official matters.

Dr. Shiny John Vairamon

Dr. Regi Manimegala J
Dr. Sr. Stella Mary fmm
The College has three Vice-Principals who work in collaboration with the Principal and the Management in carrying out the vision and mission of the college. They monitor the mentoring system and co-ordinate the various academic, co-curricular and extra-curricular activities of the College.
THE CONTROLLER OF EXAMINATIONS

Dr. Margaret Thomas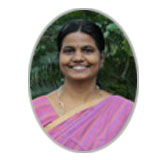 Dr. Rita Jayaraj
The Controller of Examinations heads the Examination office. With the help of the Associate Controller of Examinations and the staff of the office, she ensures the smooth and effective functioning of the Examination Unit and takes direct charge of all matters relating to the conduct of the End Semester Examinations.
THE DEANS OF ACADEMIC AFFAIRS

Dr. Josephine Lissie A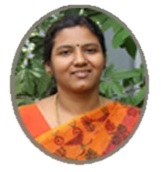 Ms. Birunda Antoinette Mary J
The Deans of Academic Affairs are responsible for coordinating all the academic programmes of the College. They oversee the planning and restructuring of the curriculum every three years in consultation with the Principal and the Committee for Curriculum Development.
THE DEANS OF STUDENT AFFAIRS

Dr. Miruna George

Sr. Fatima Furtado fmm

Ms. Evangel Aazhima
The Deans of Student Affairs are responsible for a wide range of activities related to the welfare of the student community. In addition to guiding the activities of the Students' Union, the three Deans co-ordinate the Valedictory Function for the outgoing students of the College every year.
DEAN,RESEARCH AND INTERNATIONAL PROGRAMMES

Dr. Renuka Rajaratnam
DEAN,PLANNING AND COMMUNICATION

Dr. Bernadine Mary Joseph
DEAN,COMMERCE AND BUSINESS STUDIES

Dr. Leema Francis
DIRECTOR, SCEED

Dr. Geetha Swaminathan
BURSAR

Sr. Veera Janette Barboza fmm
SUPERINTENDENT

Mr. A PATRICK BURNAS
ARCHIVIST

Sr. Jabamalai fmm
IQAC COORDINATOR

Dr. Lakshmi Priya Daniel
ADMINISTRATION OFFICER

Dr. Juliana Joe
PUBLIC RELATIONS OFFICER

Ms. V Nikita Chawla
GOVERNING BODY