STUDENT TRAINING PROGRAMMES
At Stella Maris, it is mandatory for students to enroll in NSS/NCC/Games/Youth Red Cross activities
National Service Scheme (NSS)
The objectives of the NSS include:
Creating social awareness leading to effective action
Active involvement in community problems to spearhead social change
Bringing about overall development of the student's personality through involvement in projects
Training students for responsible leadership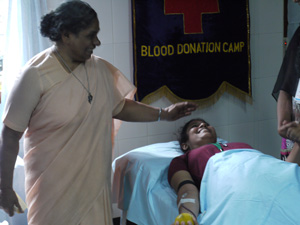 These objectives are realized through various projects under the guidance and supervision of the NSS Programme Officer assisted by faculty members.

National Cadet corps
The NCC plays an important role in moulding the character of young women. It develops leadership qualities among the cadets and inculcates the spirit of sportsmanship in them.
The objectives of the NCC are:
To develop qualities of courage, comradeship, discipline, leadership, secular outlook, spirit of adventure, sportsmanship and the ideal of selfless service among youth to make them useful citizens.
To create a human resource of organized, trained, and motivated youth, to provide leadership in all walks of life including the armed forces which will be always be available for the service of the nation.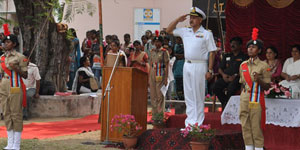 FACILITIES