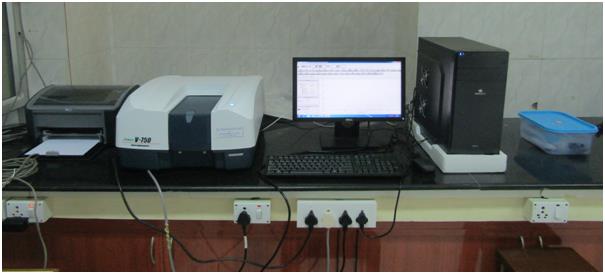 JASCO V-750 UV/VIS SPECTROPHOTOMETER
Technical Specifications:
Optical System : Single monochromator - Double beam type
Light Source : Deuterium lamp - 190 to 350 nm ; Halogen lamp : 330 to 900 nm
With a comprehensive range of sampling accessories, the V-750 UV-visible spectrophotometer is well suited to measurement of solid and liquid samples in the UV and visible regions.
Detector : Photomultiplier tube
Dimensions : 268(H) X 460(W) X 602(D) mm
Weight : 27kg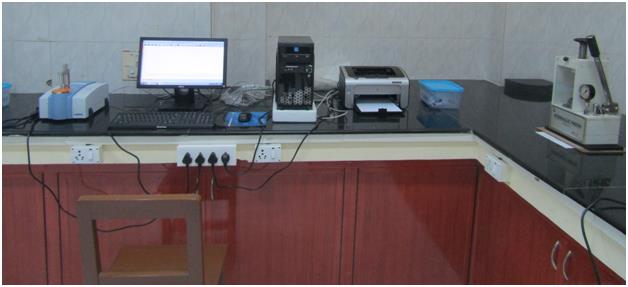 BRUKER ALPHA-T ATR-FTIR SPECTROMETER
Technical Specifications:
Model Name : Alpha-T ATR-FTIR
Supplier : Bruker
The Eco ATR is a single reflection ATR sampling module that is ideal for both solids and liquids and does not require sample preparation.
It is equipped with a versatile high throughput ZnSe ATR crystal for the analysis of powders, solids, pastes and liquids.
Crystal Material
Colour
Spectral Range
pH range
ZnSe
Yellow
20000 - 500 cm-1
4 - 8
Hardness
RI
(at 100 cm-1 )
Depth of penetration at 45°C
Depth of penetration at 60°C
130
2.4
1.66
1.04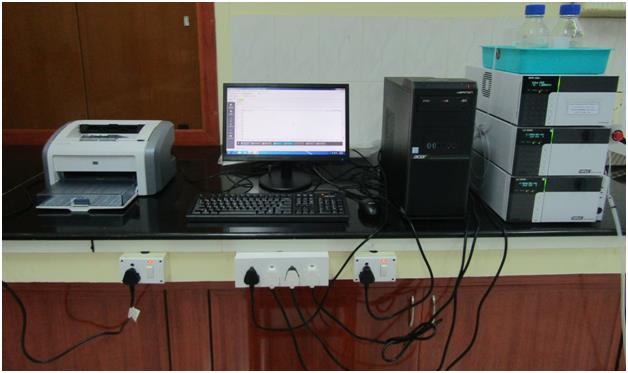 SHIMADZU PROMINENCE BINARY GRADIENT HPLC SYSTEM
Model : Prominence Binary Gradient HPLC system ( SPDA & LC-20AD UFLC)
Supplier : Shimadzu
Prominence HPLC offers exceptional reliability and great expandability to support diverse applications from ultrafast liquid chromatography to preparative LC, gel permeation chromatography (GPC), ion chromatography, and LC/MS.
The LCAD Series offers pumping flow rates from 100 nL/minute and achieves the highly stable flow-rate performance demanded by UFLC, LC/MS, and GPC.
The LCAD Series features pump heads with just 10 μL plunger volume equipped in parallel. It achieves high pumping accuracy across a broad flow-rate range from the micro to the semi preparative scale.
The wide dynamic range and high sensitivity make SPDA/20AV UV-VIS detectors powerful tools for determining trace impurities.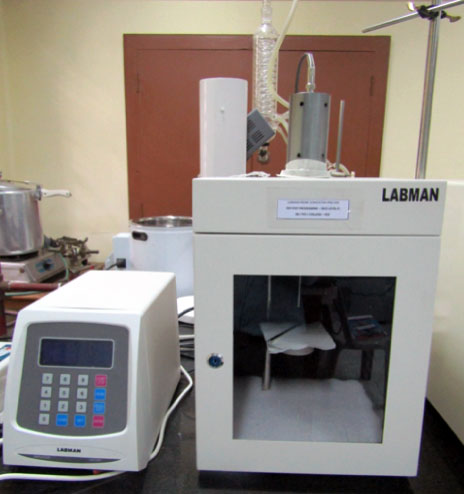 LABMAN PROBE SONICATOR - PRO-500
Technical Specifications :
Frequency : 20kHz
Power : 500 W
Probe : Dia (Titanium Alloy) Standard - 9.5 mm
Temperature Range : 0-990C
Power Supply : AC 220V/50 Hz
Optional Probe : 3mm (1/8") 6mm (1/4")